The RSS Feed Module allows you to easily an external RSS feed to your website, giving you an quick and easy way of providing your visitors with useful information and keeping your website current.
Getting Started
Start the RSS Feed Module Module by clicking on the RSS Feed icon, which looks like this:

First you must choose which website you are working with, using the drop-down selector. Once selected the screen should look like this (if you have existing Feeds already setup):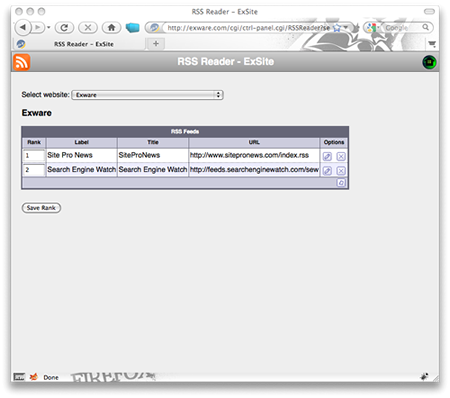 To install a new feed, select the New Feed icon (

) at the bottom of the list. Once selected, the screen should look like this: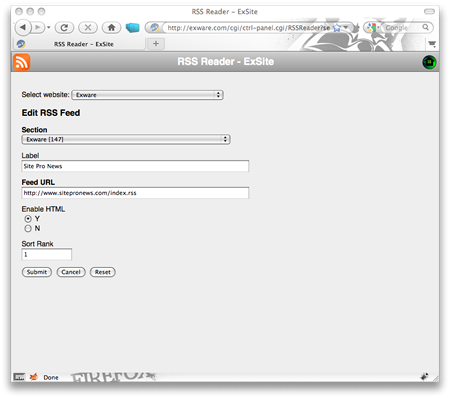 Now fill out the Label of the feed and it's URL. Select whether you would like it to display in HTML or not, assign it a sort rank and hit Submit.
You are now ready to add it to your website using the RSS Feed web application.
You also have the option of editing the feed using the Edit button (

) or to delete the feed, using the Delete button (

).